Hospitality Technology with CURIS®
How would hotels & resorts utilize CURIS® technology?
Currently our technology is used by major hotels and resorts to treat guest rooms to ensure germs are not something passed from guest to guest or  staff. In addition, the hotels regularly treat their athletic facilities, locker rooms, spa areas, staff break rooms, and more to minimize the risk of viruses, bacteria, or other potential pathogens. Furthermore, utilization of services and technology have included offices, conference rooms, meeting rooms, and other communal areas. Once the treatment is completed, decals and in room marketing pieces are left behind to educate guests and reassure them of the extraordinary efforts made on their behalf.  Contact us today to learn more about current case studies being performed in the hotel and resort industry with our proprietary process and technology!
In The News
Hotels & Resorts Minimize Common Issues for Hotel Operators Improving Guest Experiences and Employee Health Liabilities
Midwest Pathogend Services Discovers Additional Uses for CURIS® System
TGH Interactive Webinar: How Clean is Clean Enough for the Gaming and Hospitality Industry?
Are You Completely Sure Your Gaming and Hospitality Spaces are Clean Enough?
Midwest Pathogend Services Hybrid Hydrogen Peroxide System Changes the Approach to Keep Guests Safe.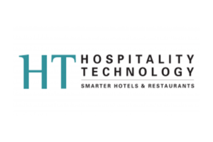 Hydrogen Peroxide-based Fogging System Makes Inroads with Hospitality
– hospitalitytech.com
Pulse Fogging System Added to EPA's List N of Approved Disinfectants for COVID-19
– hospitalitytech.com
Get in Touch
Call us today at 1.888.505.7032 for your consultation, or simply fill out the form below: